The following study is based on data made available to CarBeast, provided by our business partners.
Our data analysis suggests that BMW M3 vehicles have a greater incidence of faulty throttle actuators. A throttle actuator is a critical component of a vehicle's intake system and helps control the engine speed based on the accelerator pedal input. A BMW M3 has two throttle actuators, one for each bank of the engine.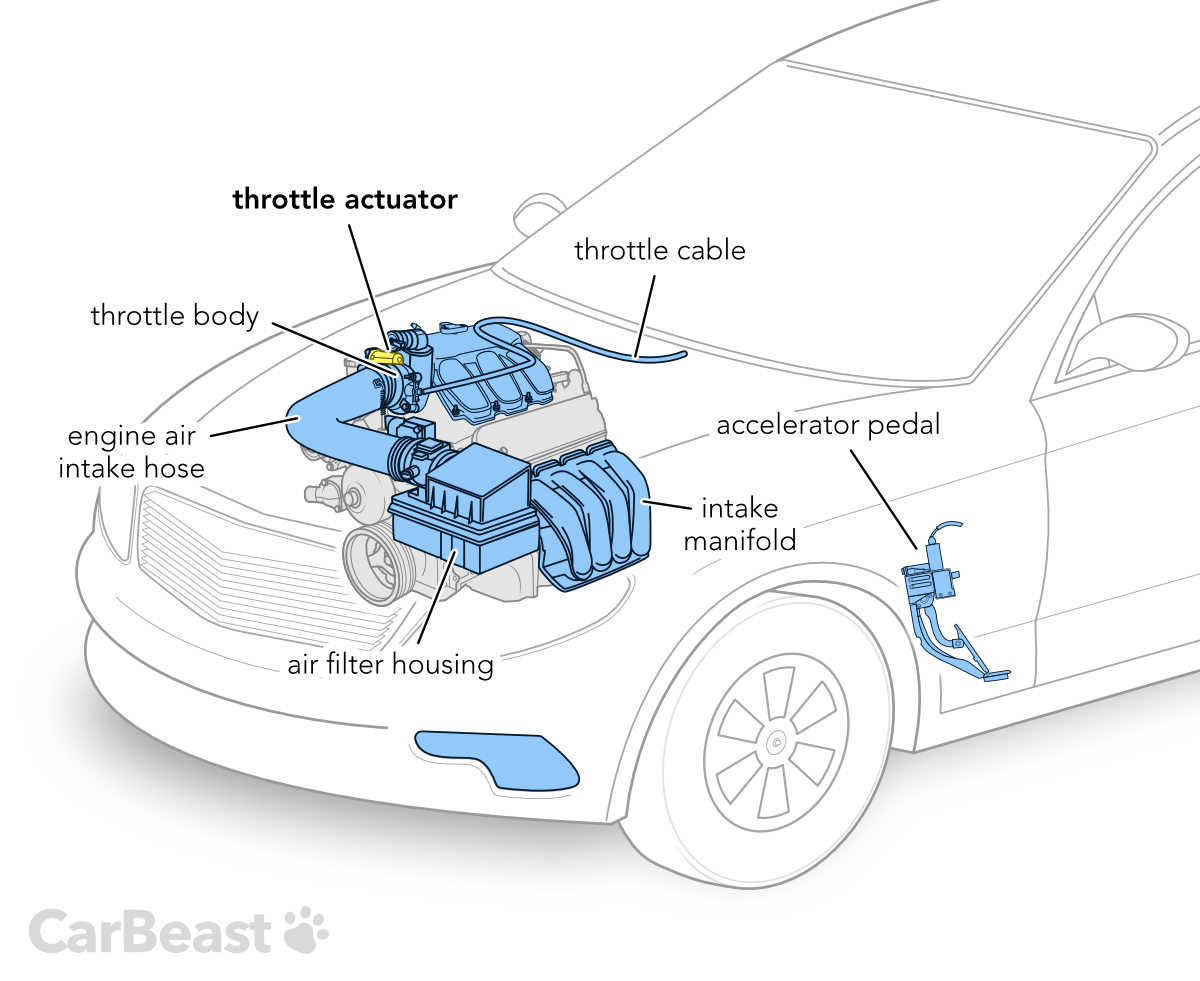 The problem is seen primarily in the E90/E92 generation, which covers model years 2008 to 2013. The cost of this repair is about $1,300 for a single actuator replacement, but can vary depending on:
Zip code
Use of OEM vs aftermarket parts
If the repair is performed at a dealership vs third-party repairshop
Associated Symptoms
The problem could present itself in the following ways
Dashboard warning lights such as the Engine Malfunction or Check Engine Light
Loss of engine power
Vehicle entering limp mode
Additionally, an OBD reader may show the codes 2B15 and/or 2B16.
CarBeast Data
CarBeast uses repairs data from various repair locations across North America, sourced from our business partners. Our database has hundreds of millions of repair records across most vehicle makes and models..
Using NLP technology, CarBeast automatically understands the content in each repair record. Our data shows about 65 cases of throttle actuator replacements, for the 2011 BMW M3 alone, and 199 cases across all M3s. Figure 1 is an example of such a case.

The left pane shows the notes (provided by the technician at a dealership) that describe the complaint, cause, and correction. The right pane shows the structured repair code ("Replaced Throttle Actuator") automatically extracted by NLP technology.
Results from Predictive and Diagnostic AI
Together with the data and NLP technology, predictive and diagnostic models power CarBeast Foresight and CarBeast Insight.
CarBeast Foresight presents a list of likely repairs by using machine learning. One of the metrics generated by the Foresight machine learning model is the hazard ratio. It indicates if a particular vehicle make, model and year is more or less likely to require a repair, compared to the general population of vehicles. The hazard ratio for a 2011 BMW M3 requiring a throttle actuator replacement was found to be significantly large. This is a clear indicator that this problem occurs at a greater rate for BMW M3s compared to most other cars.
For a typical 2011 BMW M3, the forecast shows a throttle actuator among the top repairs anticipated.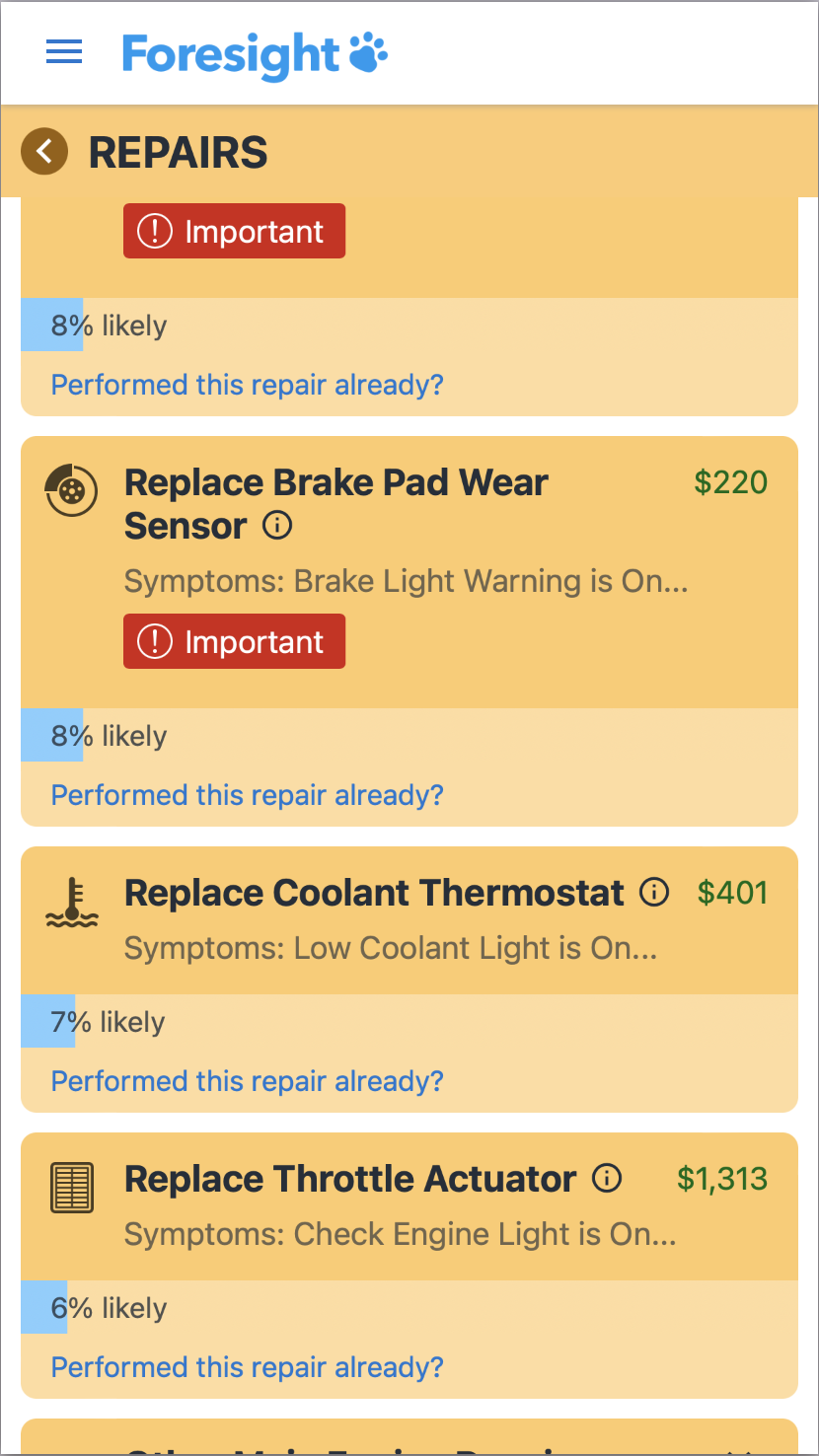 CarBeast models suggest that a Check Engine Light in a 2011 BMW M3 will very likely require the throttle actuator repair.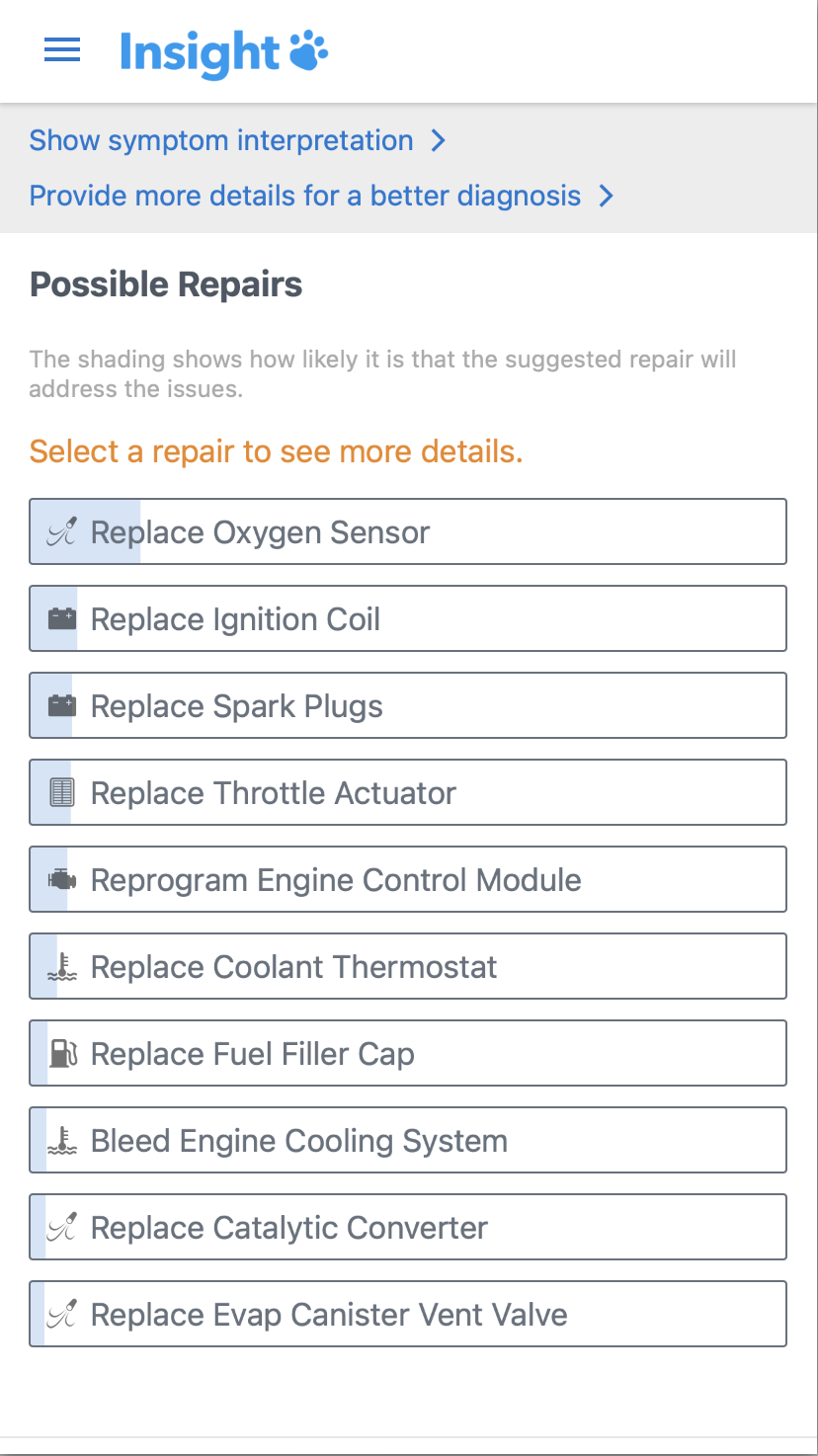 Further Analysis
A closer look at the data indicated that the throttle actuator repairs spiked for model years 2008 – 2011. Note that BMW introduced a newer generation of E90/E92/E93 M3 vehicles starting with model year 2008. Later, we shall see that this is consistent with owners' complaints that appear on various public forums.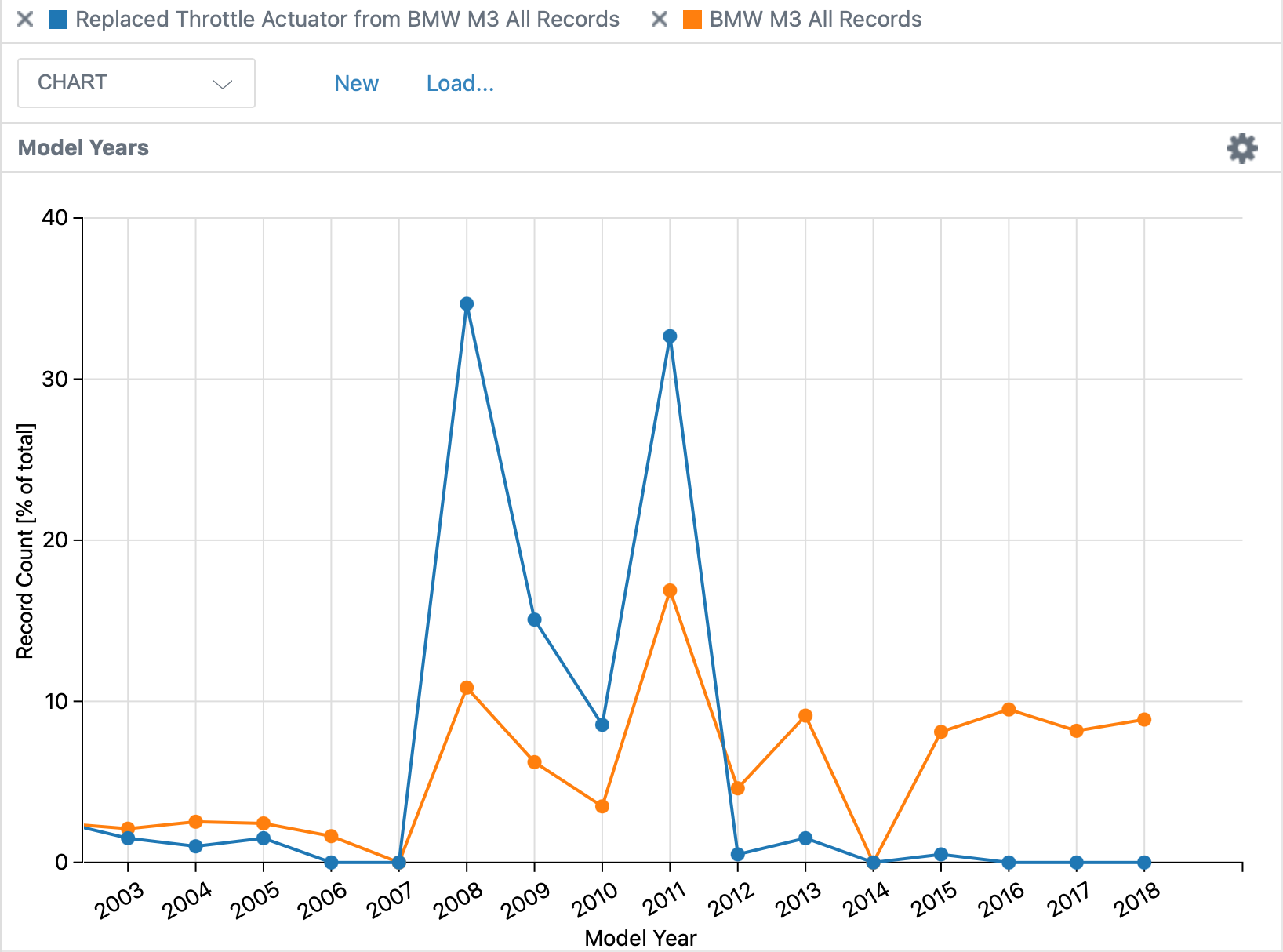 In terms of mileage, the repairs are seen to be performed usually after 30,000 miles, and often past the 50,000 mile warranty coverage for the BMW M3.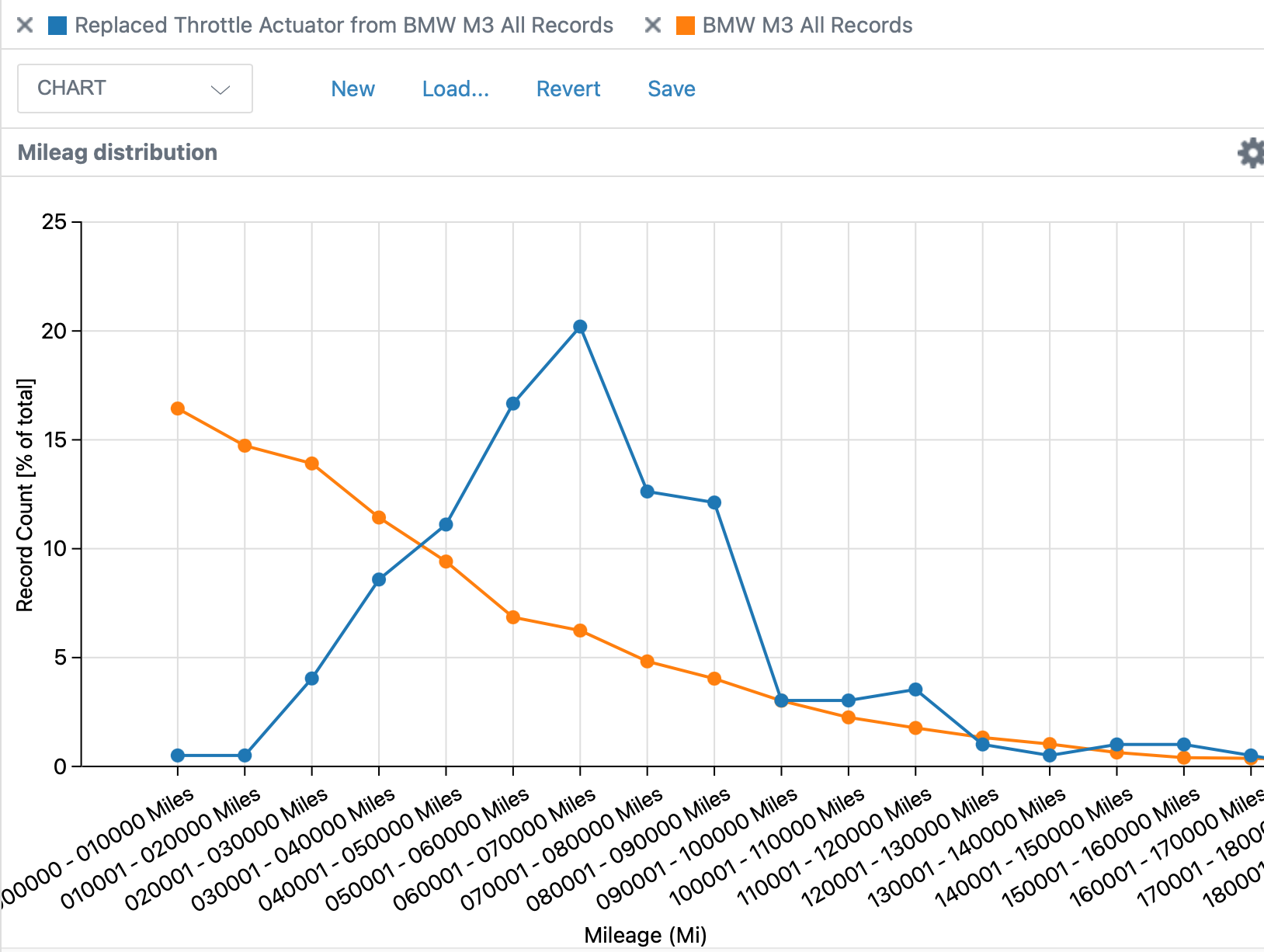 Lastly, the problem occurs more often in the Northeast, Southeast and Midwest regions of the United States.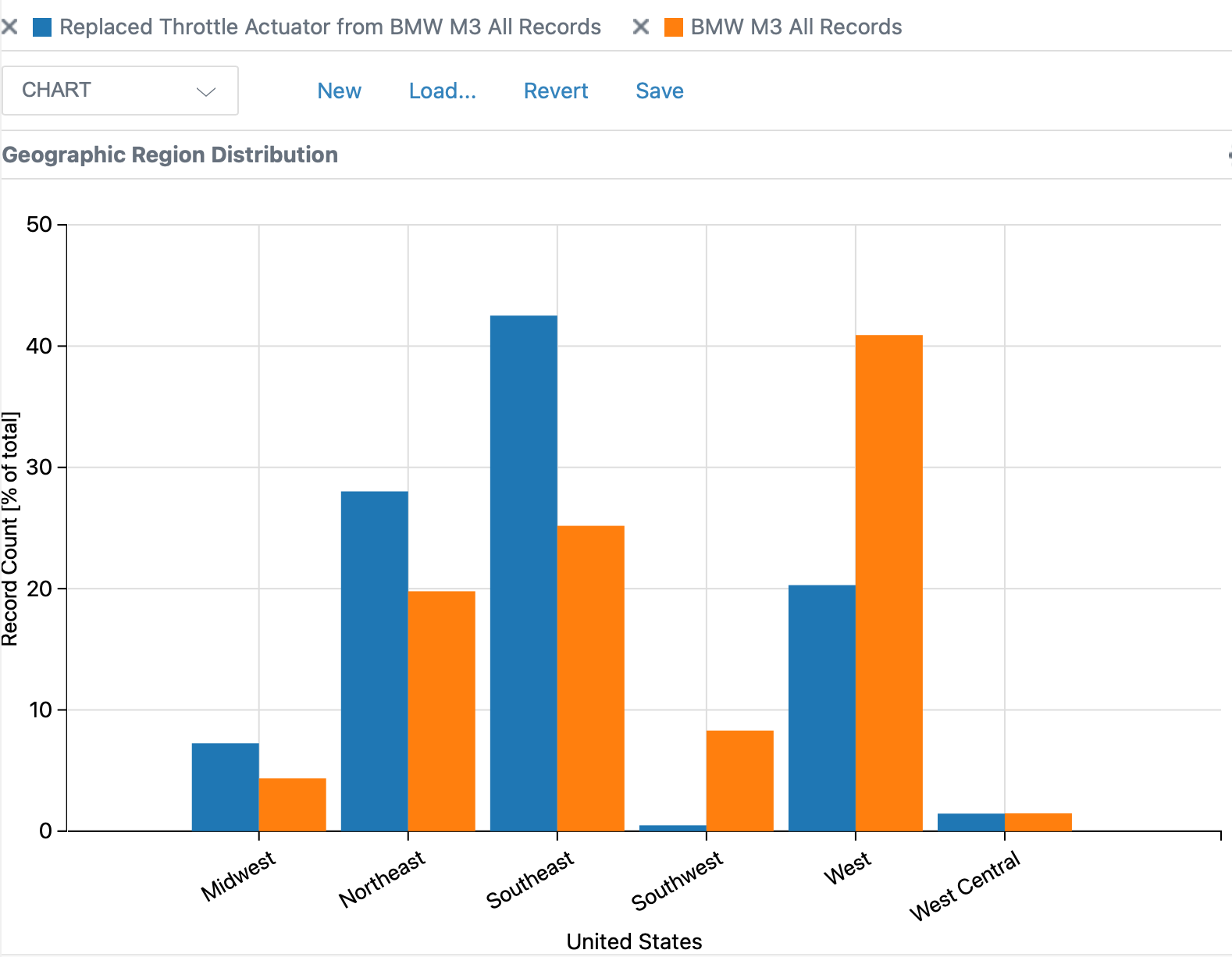 Reports from M3 Owners
In addition to using data available to, and models generated by, CarBeast, we examined other sources to check for similar findings.
M3Post is a forum dedicated to BMW M3 Owners. It shows several posts from M3 owners discussing the throttle actuator. In the screenshot below, a BMW M3 owner reported a throttle actuator failure at 42K miles, and is surprised that there is no recall for the component. Another owner had the repair performed at 35K miles, and suspects the use of plastic gears might be a source of the throttle actuator failure.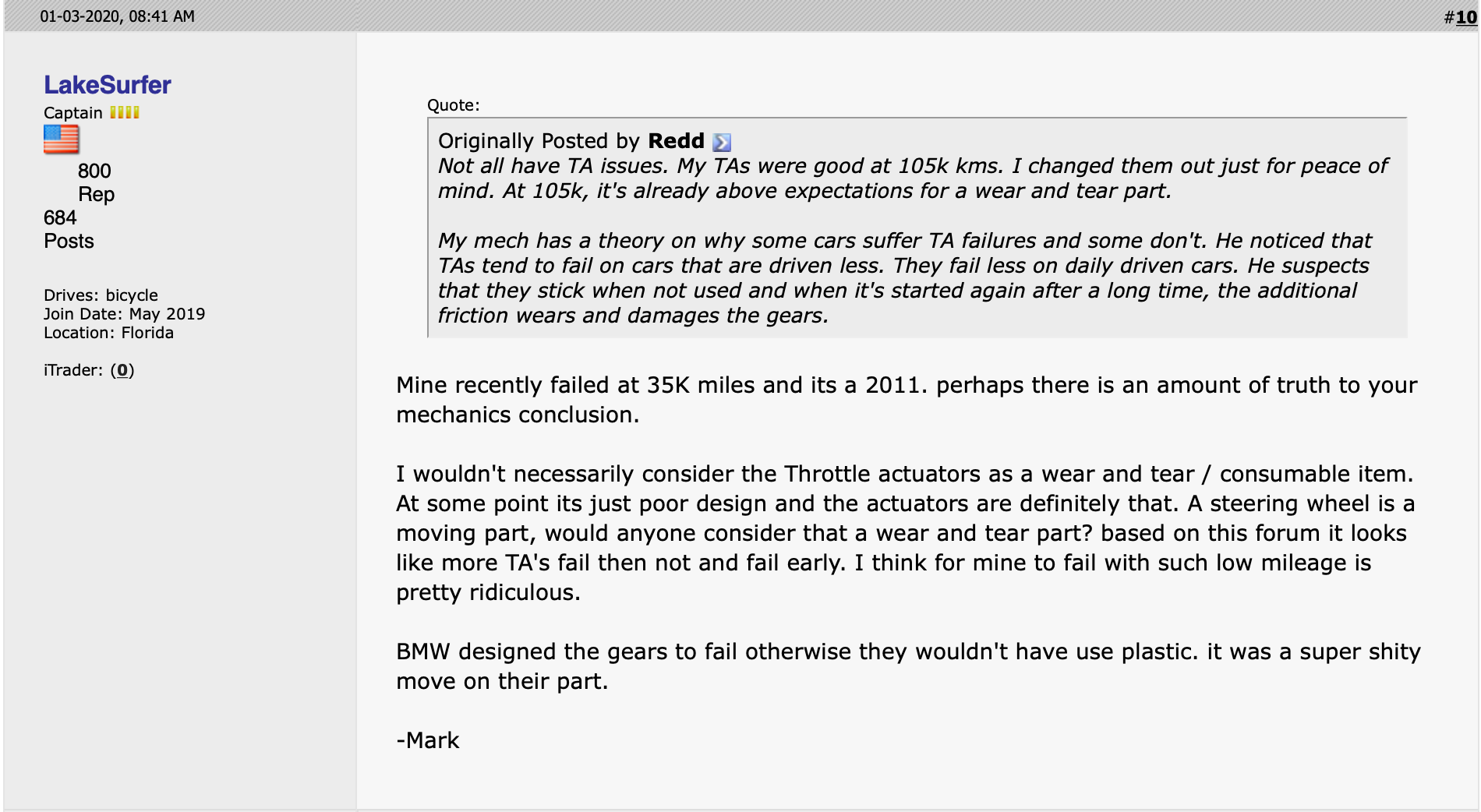 Owners have also made complaints on the NHTSA website regarding this issue.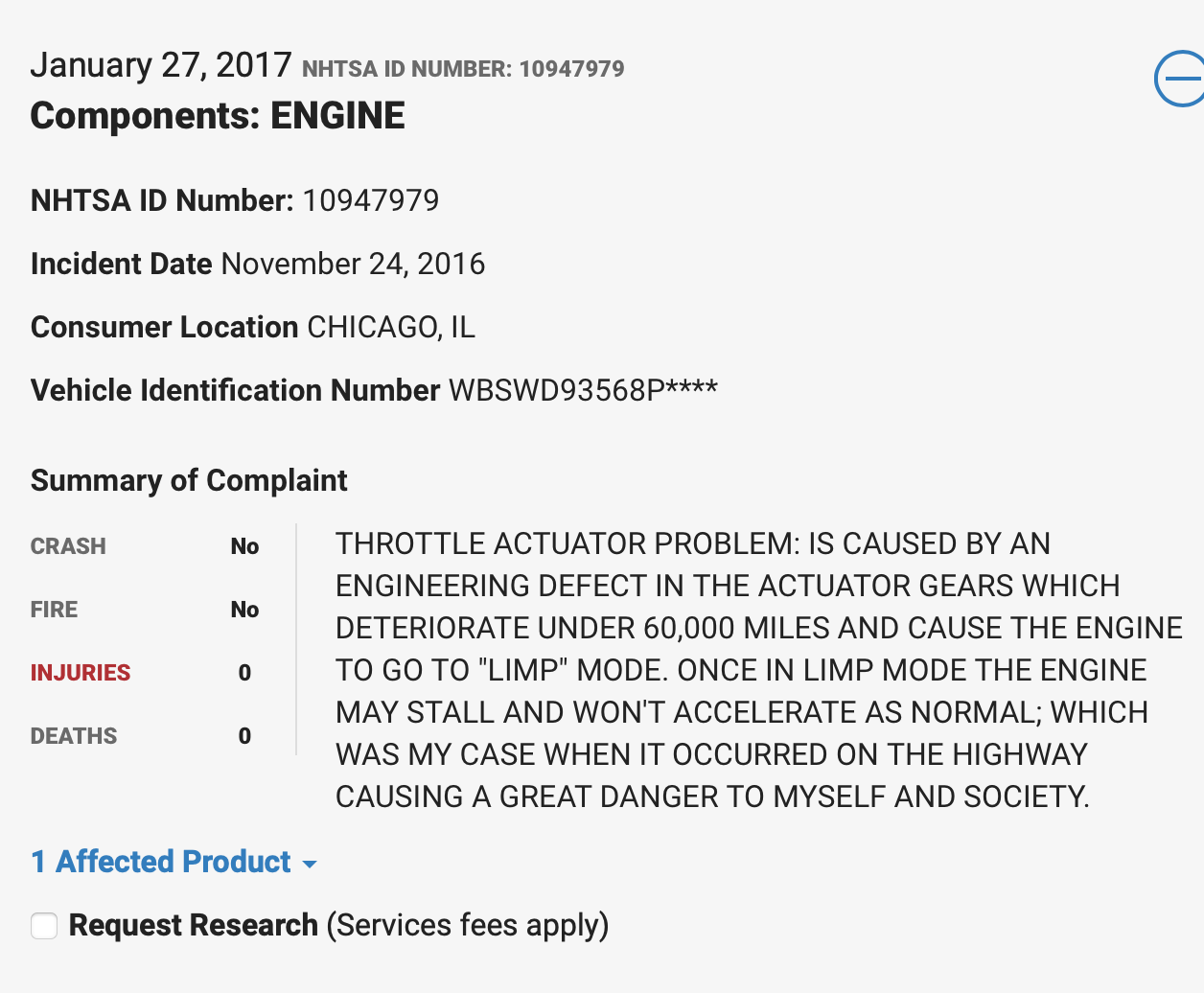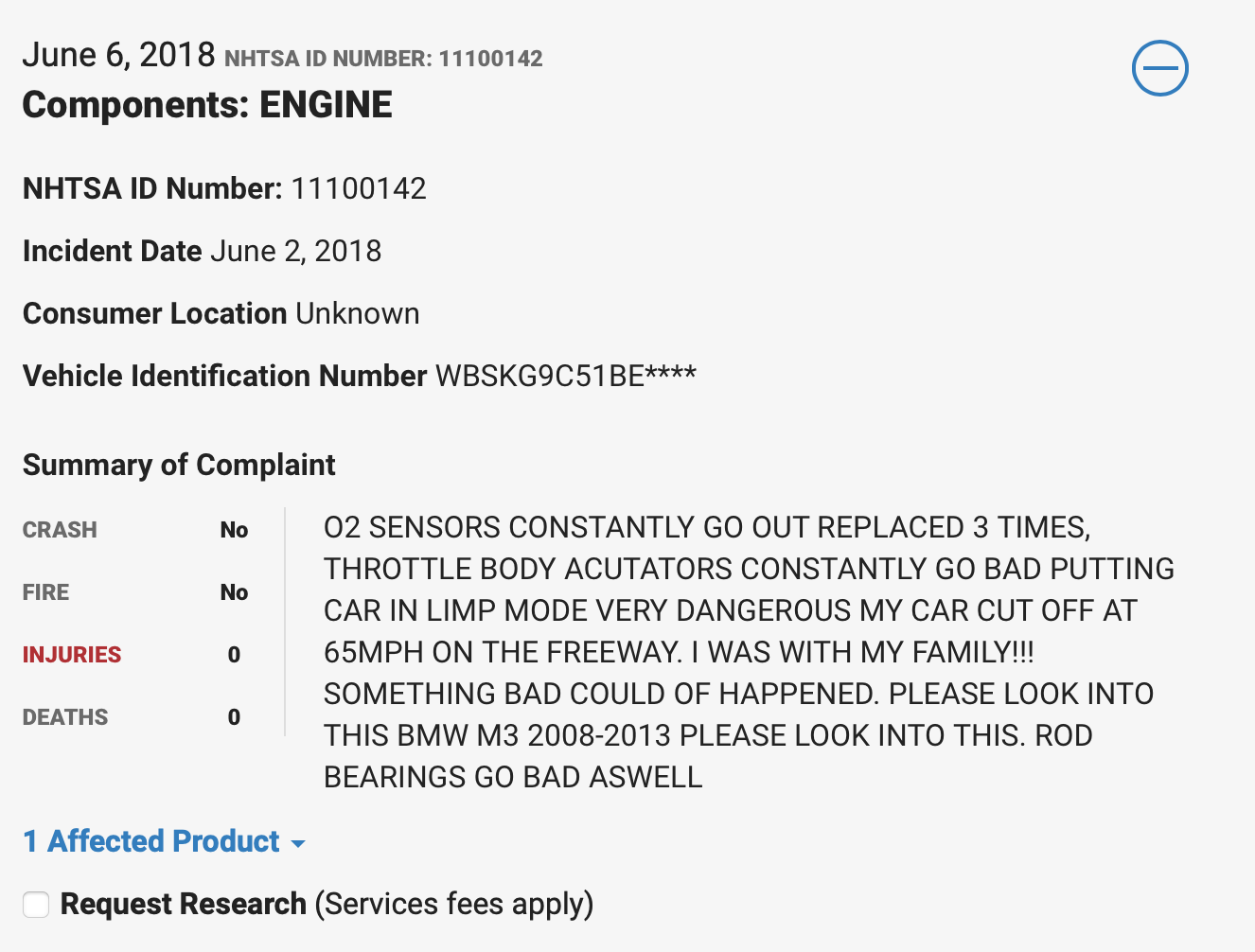 Recall Status
As of November 7, 2022, based on recall information available at NHTSA's website, there does not appear to be a recall associated with this problem.