Headlights are unlikely to appear on most customers' lists of desired features when shopping for a new car. Yet headlight systems have seen significant innovation over the last couple of decades and are actually a distinguishing feature for many luxury vehicles. They've gone from producing light with glowing filaments to electric arcs to LEDs and have added automatic features that can aim the beams around curves when cornering, dim them to improve readability of signs, and even automatically clean themselves.
The downside of all this innovation is that modern headlight systems have increasingly more points of potential failure, and when something goes wrong, they can be much very expensive to repair. Car owners are used to the idea that they may need to change the bulbs in their headlights a few times during the lifetime of the car, but they may not expect that their headlights dimming over time could require thousands of dollars to repairs.
This is what many owners of the Porsche Boxster and Cayman unfortunately discovered when their headlight assemblies began to delaminate and become discolored. The headlight assembly is a plastic case on the front of the vehicle that contains the bulbs for the headlights, the high beams, and sometimes the turn signals, along with lenses, reflectors, and special features, like the automatic aiming mechanisms. Delamination is a term that refers to layers coming unstuck from one another, like a screen protector starting to come loose from a phone screen. Headlight assemblies also have similar protective and reflective layers that can begin to come apart. When they do, it can lead to increased wear in the form of gouges and scratches or the light becoming diffuse, unfocused, and dim.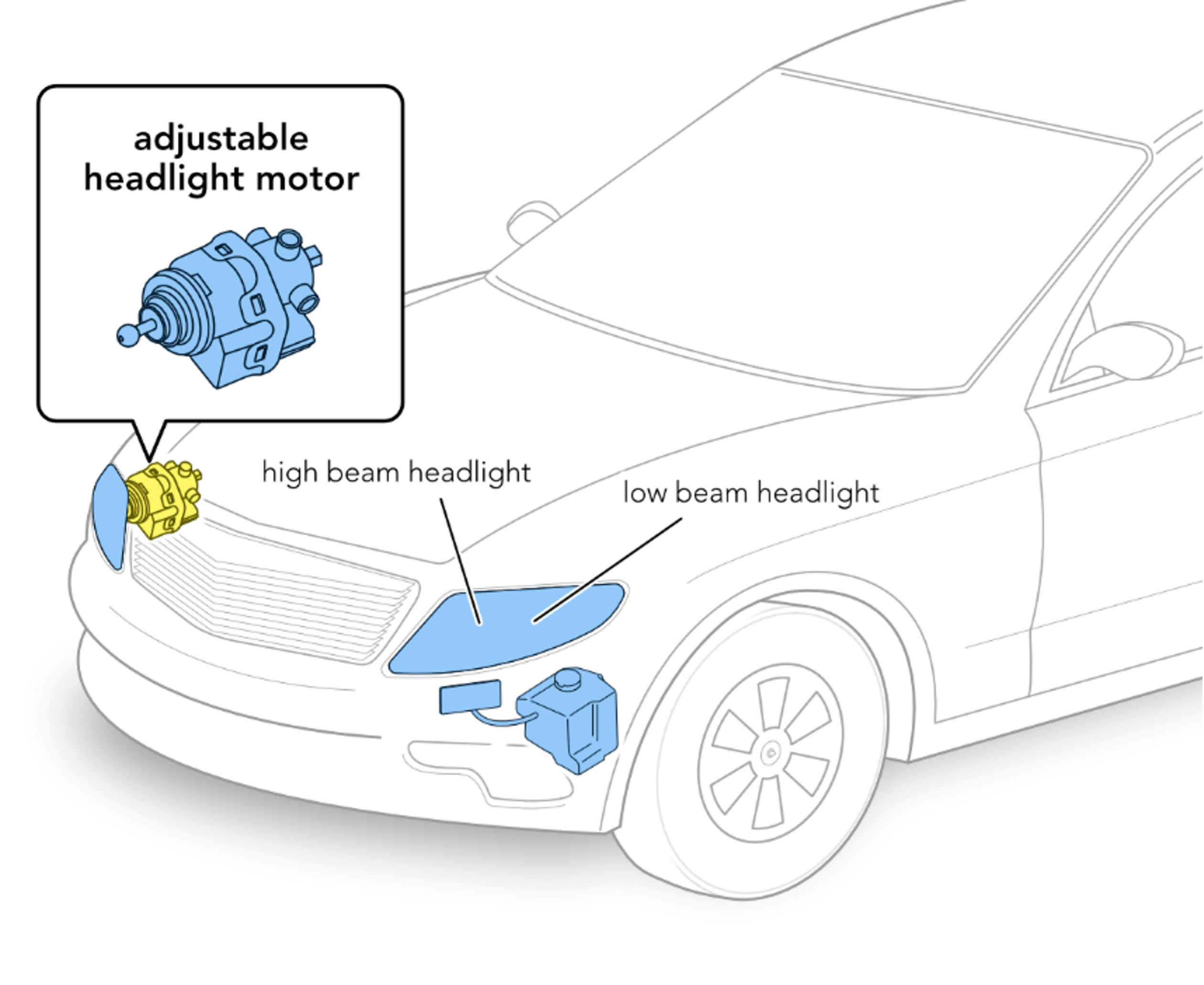 Porsche recently initiated a large recall for headlight assembly issues. This covered many of the Macan, Cayenne, Panamera, and Cayman S models produced over the last decade, though the Boxster was not included in the recall. This recall was not directly related to issues of discoloration or delamination, but rather to missing caps for the screws that adjust the alignment of the headlights.
Just as misaligned headlights are a safety issue, so also the headlight assembly issues facing Boxster and Cayman owners can present real risks. In fact, in late 2021, Nissan settled a class action lawsuit related to the delamination of headlights assemblies in many Altima models, which caused the headlights to dim over time. To date, neither NHTSA nor Porsche have issued a recall for their delamination problems, but recalls can often take many years to come to fruition.
Porsche's Headlight Problems
The Porsche Boxster and Cayman are two-door sports cars that are nearly identical except for their tops, with the Boxster having a roadster-style soft convertible top and the Cayman having a hard top and a large lift gate on the back. This means that the two models share most of their parts, and this includes headlights.
The problem with delamination and discoloration seems to span multiple generations of the vehicles, with the third generation running from the 2012 to 2016 model years. The fourth generation shares the 2016 model year and continues to be produced today. As you can see in Figure 2, the rate of headlight assembly replacements began to greatly exceed the average in 2013 and continued to be an issue through the latest generation of these vehicles.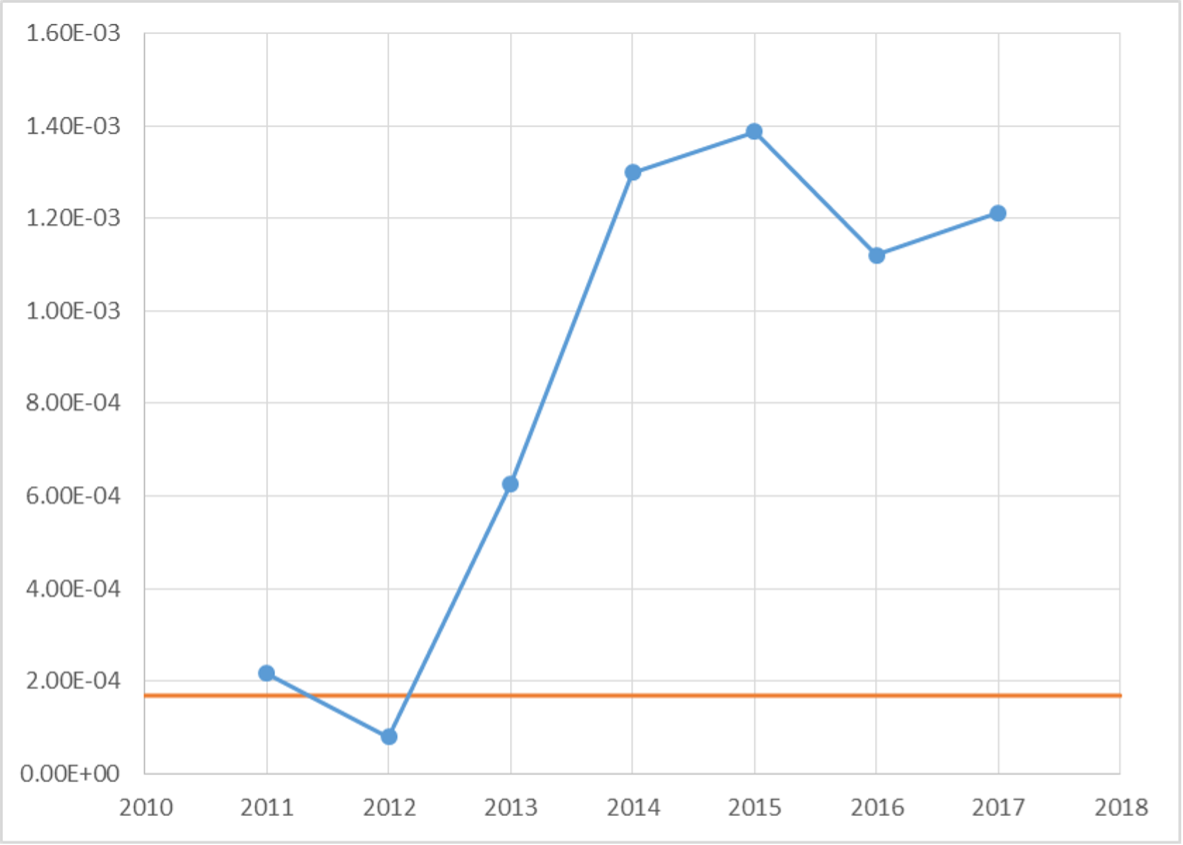 To dig deeper into this problem, let's look at what insights are available from CarBeast's data.
CarBeast Data
CarBeast obtains real automotive repair records from service shops across the United States and Canada. When a technician inspects, diagnoses, or repairs a car, they document the state of the car and any actions that they took. The CarBeast database contains hundreds of millions of these repair records for all different types of cars. Figure 3 below shows two real Porsche Boxster/Cayman repair orders related to the headlight delamination/discoloration issue.

CarBeast's unique language AI converts these often difficult-to-understand repair orders into structured concepts, like "headlights are delaminating" or "adjusted headlights." And it doesn't matter whether the technician wrote "replaced headlight assembly" or "replaced headlamp assembly" – the software has the smarts to know that these are referring to the same concepts (or ideas). Figure 4 below shows examples of concepts that the AI extracts from one of these delamination-related repair orders.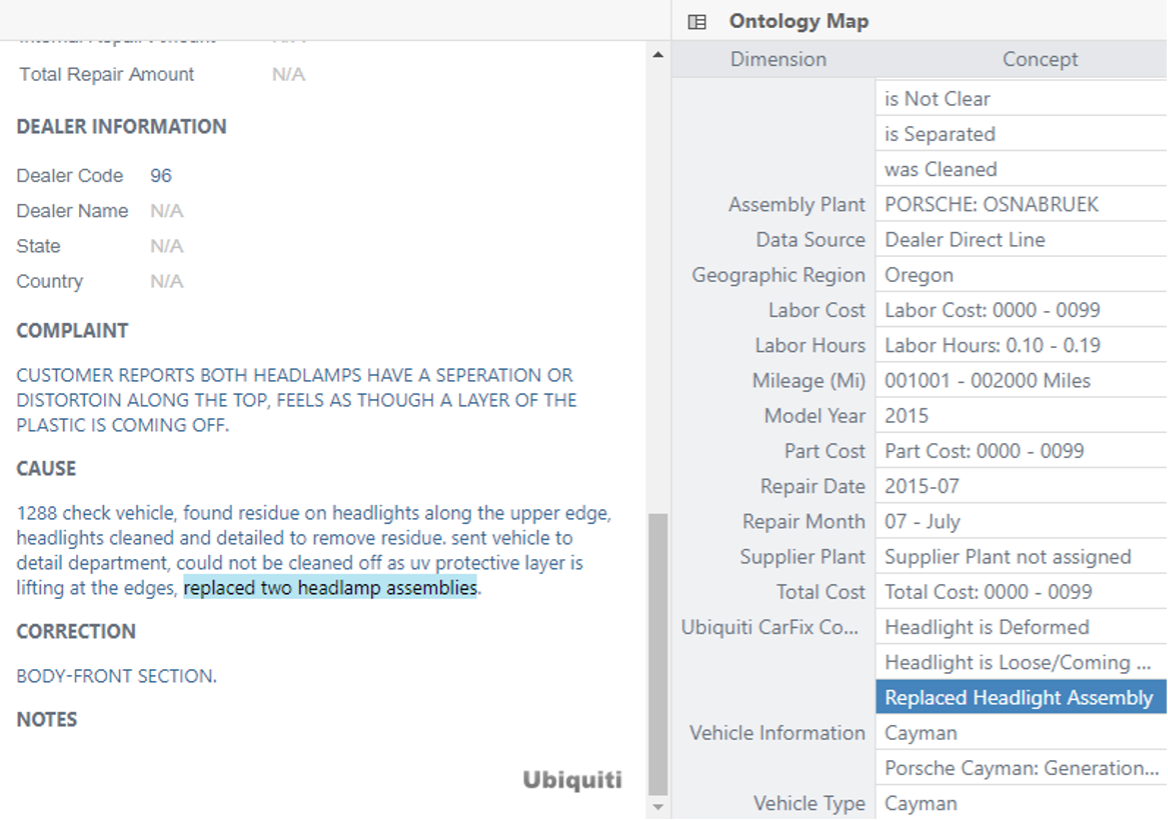 We can dive further into this problem to look at other aspects of it, such as the mileages at which it occurs. This problem seems to peak in the middle of the vehicle's life, rather than wearing out slowly over the vehicle's life, as is more typical. Figure 5 shows how the rate of replacement for headlight assemblies varies based on the car's mileage for Boxsters and Caymans. This rate is much higher than the general population for these early to middle mileages.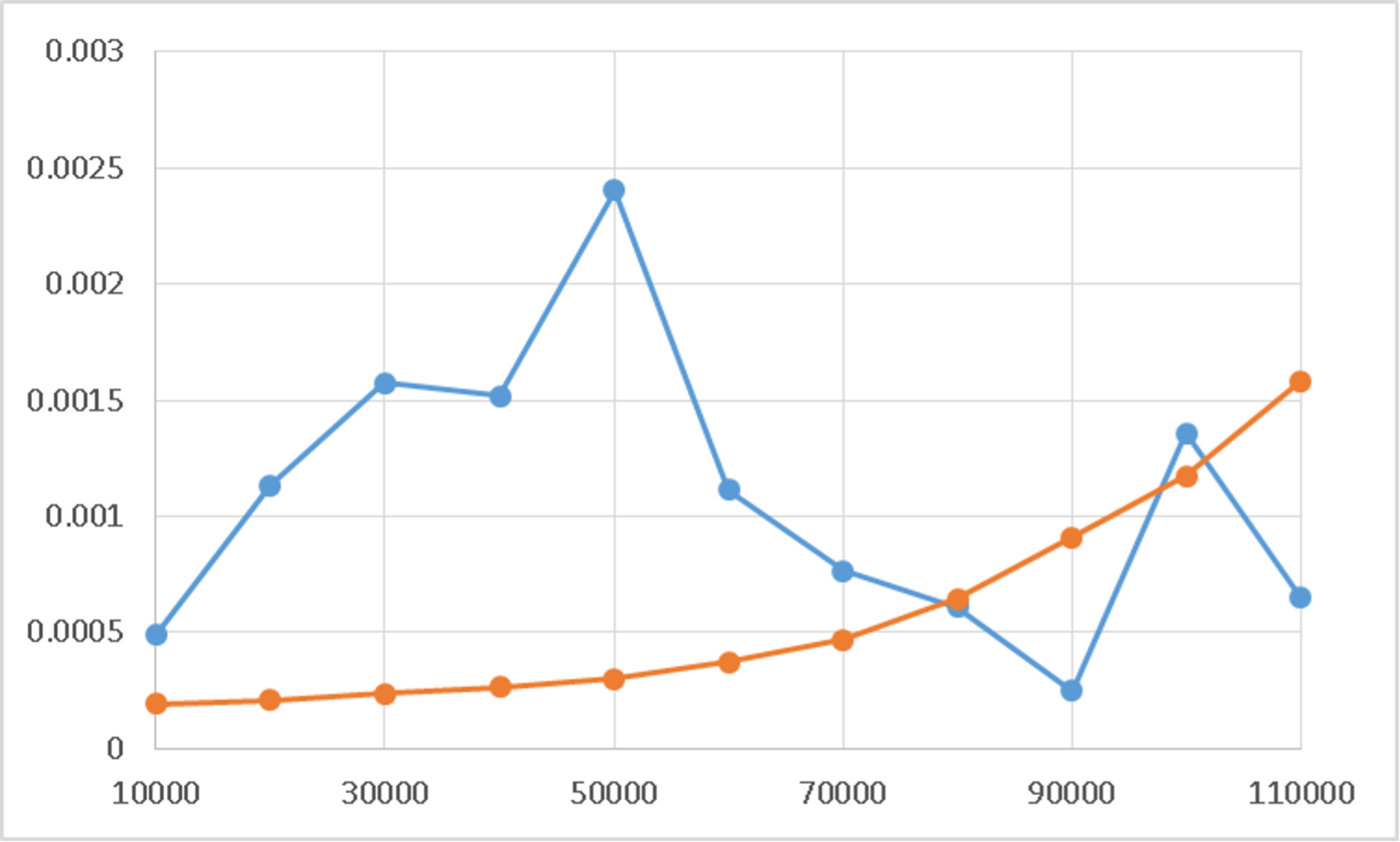 Further, CarBeast's data allows us to examine the different defects that lead to headlight assembly replacements. As it turns out, delamination failures are quite uncommon in the general population, causing less than 1% of headlight assembly replacements in the general population. But as Figure 6 shows, over a quarter of headlight assembly replacements for Boxsters and Caymans were caused by delamination. So, even if headlight assembly replacements make up a fairly small fraction of overall repairs for these Porsches, there is clearly a real issue with the construction of these headlight assemblies, leading to early delamination and a measurably higher rate of replacement.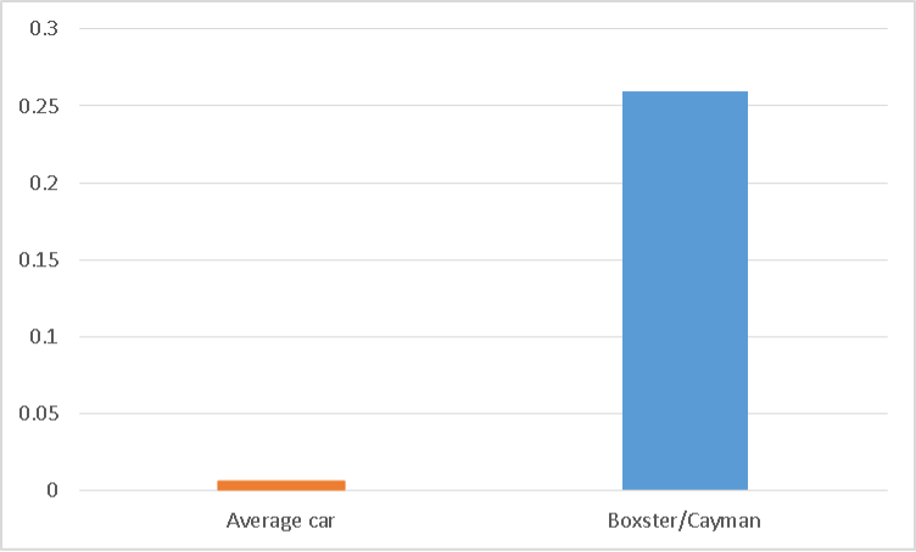 The cost to replace a headlight assembly on a Porsche Boxster or Cayman in 2023 can range from about $1,500 to $2,500 for a single headlight assembly to $3,000 to $5,000 for both. This can, of course, depend on a number of different factors:
Your ZIP code (some areas are more expensive than others),
Whether OEM or aftermarket parts are used,
Whether the repair is performed at a Porsche dealership or at a third-party repair shop.
Third Party Evidence
In addition to the CarBeast database, evidence of this problem is also available from other sources. Rennlist is an online forum for Porsche owners to discuss their vehicles. There are several posts on the forum from owners experiencing problems with their headlights. The images below show some of the complaints: